Customer Support - Formats
Formats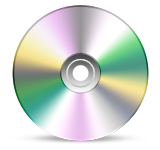 DVD (Digital Versatile Disc)
All titles are all currently available on DVD and at the time of production are tested on a wide range of available hardware and software platforms for playability. Our discs are professionally authored and feature chapter marking so you can select content at any point in a program or pick up where you left off.
Our DVD's are often multi-language or contain subtitles, and when a purchasing option, are listed in the product description and option pull down menu in our secure shopping cart. All DVD's are authored in NTSC format (North American video standard). Most DVD's players currently produced have NTSC chips. We ship worldwide and have had ZERO playability issues. We do suggest that you please verify your equipment prior to ordering.
Please be sure your DVD player will accept NTSC DVD's prior to ordering this option when viewing outside North America. If you're in a far away land and are unsure, it's likely we've shipped to another customer of impeccable taste close by.
Please contact us and we'll advise you based on past experience. We've shipped product nearly everywhere.
Podium View™ Streaming Media
Our streaming video network utilizes a peering interface that is faster than traditional streaming services. Instead of connecting you to the "internet", our servers connect directly to networks instead of intermediaries and the result is less latency and faster, smoother, higher quality video directly to you, our brilliant customers. Our Award-Winning media is hosted on multiple continents and the network is growing rapidly. Our files are encoded into 8 bit rates or and multiple codecs from HD to smart phone cellular bit rates. What's it all mean? It means you can view where and when you want knowing that our titles will play smoothly at gorgeous resolution in virtually any location.
Streaming and Password Security
Your ability to create a secure account, log in repeatedly and enjoy your subscribed products is critical for your confidence in our service. We've implemented many security measures to ensure that your information and our products are secure. In addition to the most secure streaming technologies we've also, by default, added secure password technology.
If your password is compromised, which means used by more than 2 ISP addresses, your account will enter "watchdog mode" until manually reset by Podium View™ administration. This is an automatic feature which is designed to prevent hacking and ensure secure password and login credentials. Your security and trust in our service is important to us and we take piracy and account abuse very seriously.