Customer Support - Shipping Policy
Shipping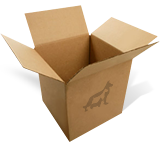 Orders must be prepaid by credit card, check or wire transfer. We accept Government and Law Enforcement purchase orders when ordered on official letterhead. Missouri residents must pay 5.975% sales tax.
We ship using a variety of shippers and because we ship combinations of videos, books, training products and supplies, shipping costs through our secure site are based on weight, dimension and method used. We ship using the most economical, efficient method, unless a specific request is made. Our preference is Domestic Priority Mail and Express Mail International for efficiency and economical price.
Shipping charges are based on real-time information from the shippers we use and does not include import duties, custom fees or tariffs specific to the country of destination. We won't be responsible for specific charges incurred at destination and advise that you verify what charges may be incurred prior to placing your order.
Delivery Schedule
Delivery times are based on when product ships, not when you click "Submit". We ship your order as quickly as possible and most items ship within 24 hours. Shipments may be delayed due to holidays, weather delays while in transit or other unforeseen occurrences. For time sensitive deliveries please call Canine Training Systems to confirm shipping times at 573.214.0900 or email us.
UPS DOES NOT DELIVER ON SATURDAY OR SUNDAY
USPS DOES NOT DELIVER ON SUNDAY
CERTAIN HOLIDAYS ARE ALSO UNAVAILABLE FOR DELIVERY
*UPS Next Day Air service is not always available. Canine Training Systems makes every effort to ship UPS Next Day Air Service out the same day ordered as long as that order is submitted by 2pm CST Monday-Friday (not on UPS holidays).