Customer Support - Terms of Use, Disclaimer and Privacy Policy
Terms of Use, Disclaimer and Privacy Policy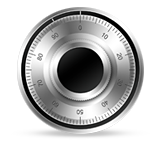 PCI-DSS Compliance
Our Site is PCI-DSS Compliant. This means we meet the requirements dictated by the major credit card companies when dealing with delicate information. Our servers and web site are routinely scanned by an independent third party for vulnerabilities to ensure that your information and transactions are encrypted and secure.
Achieving compliance can be tricky, time consuming and expensive. Many companies simply pay the monthly penalty for non-compliance and run the risk at your expense. Not here, not ever, no way. Your information and transactions are secure. Our site is written in the most current code and we implement industry best practices to ensure that your visit here is just between us.
We take your privacy and security seriously, which is why transactions on our site are also protected with up to 256-bit Secure Sockets Layer encryption. Our site doesn't have "self signed" certificates or bogus text to lure you into shopping. To learn more about how we handle information and the steps we take to ensure security, please read our Terms of Use, Disclaimer & Privacy Policy.
Terms of Use, Disclaimer & Privacy Policy
This Terms of Use, Disclaimer & Privacy Policy ("Terms") constitute the entire Agreement between Forest Run Productions, Inc. ("FRP" or "We" or "Our") and You (the purchaser, consumer or viewer of the Site, any streamed feeds, videos, or other products whatsoever offered by FRP) and supersedes any and all other negotiations or agreements, whether written or oral, unless such agreements are more protective of Forest Run Production, Inc.'s proprietary materials, in which case the more protective terms shall control.

By clicking "Accept" You agree to all terms herein. If You disagree with anything in these Terms, Forest Run Productions, Inc. does not grant You a license to use its Site, feeds (streamed products), or to purchase products for Your personal use.
Revisions to the Terms.
FRP reserves the right to revise, amend, modify or replace this policy, Our Site, and/or Our other policies and agreements at any time and in any manner. The most current version of Our Terms is available on this page of Our website and will supersede all previous versions. As such, You should review the Terms periodically. If You disagree with the Terms, or changes to the Terms, Your only recourse is to discontinue Your use of this Site, services offered, feeds and any license granted previously.
Use of Site.
FRP authorizes You (the website visitor and/or product or service purchaser) to view, purchase, and download (where permitted) the materials at this Web site ("Site") only for Your personal, non-commercial use; and FRP retains all copyright and other proprietary rights contained in the original and any copies of such, materials. You may not modify the materials at this Site in any way or reproduce, rent, sell, publicly display, perform, or distribute or otherwise use such materials for any public or commercial purpose. Furthermore, any use of these materials on any other website or networked computer environment for any purpose is prohibited.
Use of Streaming Video Feeds.
While FRP does distribute products that may be watched by children, We do not intentionally seek to collect information from individuals under eighteen years of age. Unless otherwise specified, the FRP videos and/or any content viewed through Our service, are for Your personal and non-commercial use only and FRP grants You a limited, non exclusive, non-transferable, license to access the FRP service for that purpose. Except for the foregoing limited license, no right, title or interest shall be transferred to You. You may not download (other than through page caching necessary for personal use, or as otherwise expressly permitted by these Terms) modify, copy, distribute, transmit, display, perform, reproduce, duplicate, publish, license, create derivative works from, or offer for sale or rent any information contained on, or obtained from or through, the FRP website without Our express written consent. FRP does not promote, foster or condone the copying of digitally delivered content, or any other infringing activity. You may not circumvent, remove, alter, deactivate, degrade or thwart any of the content protections in the Our service. You may not frame or utilize any framing techniques to enclose any FRP trademark, logo, or other proprietary information (including images, text, page layout, or form) without Our express written consent. You may not purchase search terms or use any meta tags or any other "hidden text" utilizing Our name or trademarks without Our express written consent. Any unauthorized use of Our service or its contents will terminate the limited license granted by us and will result in the cancellation of Your license to view any of Our products through Our service.
Further, FRP, its affiliates and Our respective officers, directors, employees and licensors assume no liability for Your activity in connection with Our service or Your use of Our products/service. Any fraudulent, abusive, or otherwise illegal activity will be grounds for termination of this Agreement and Your ability to purchase Our products and/or services. You will not attempt to hide Your identity, represent Yourself as someone else, compromise or attempt to compromise the security of any account, or interfere or attempt to interfere with the proper working of Our service.
FRP may change, restrict access to, suspend, charge for, or discontinue Our service at any time. FRP reserves the right to require You to cease displaying, distributing or otherwise using any or all of Our feeds for any reason, including, without limitation, Your violation of any provision of these Terms. Such alteration in service shall NOT be a breach of any agreement with You and shall NOT subject FRP to any liability at law or in equity, without limitation, even if You suffer damages.
License.
Subject to Your compliance with all Terms, FRP hereby grants You a revocable, non-transferable, non-sublicensable, non-exclusive, royalty-free license to display the information received from Our Site and/or Our feeds and make personal use of products sold through this Site, provided that such use is non-commercial and does not directly or indirectly promote or support services competitive with, damaging to, disparaging of, or otherwise detrimental to FRP.
Right to Terminate.
FRP reserves the right to terminate your service or access to our Site for any reason or no reason whatsoever at any time.
Copyright.
The materials at this Site, including the videos, are copyrighted and owned solely by FRP. Any unauthorized use of any video or other materials available on this Site or sold to You by this site may violate U.S. copyright and/or trademark law, as well as other laws. If You breach any of these Terms, in addition to any and all remedies available to FRP, Your authorization to use this Site automatically terminates and You must immediately return any purchased materials as well as any improperly copied materials.
In the event of any wrongful use of FRP's proprietary materials, in addition to all other rights and remedies available at law and equity, FRP may proceed with such injunctive relief as may be available to prevent such use and, in addition, may pursue an action to recover damages. You agree that, because of the difficulty in measuring damages in connection with any misappropriation or theft of FRP's confidential and proprietary information, copyrighted information, or other intellectual property, You will be liable to pay FRP $500.00 (five hundred dollars) U.S. for each unauthorized use of FRP's proprietary information and/or materials. Also, You will be responsible for any and all of FRP's attorneys' fees and costs for having to make any claim, demand, action or pursue litigation again You for such contract breach, misappropriation and/or infringement. You agree that such amounts are not punitive in nature, but are necessary in order to protect FRP's proprietary rights and are in the nature of liquidated damages.
Trademarks.
FRP owns the following trademarks:







You may not use these or any other of Forest Run Production, Inc.'s trademarks or service marks or trade names without FRP's written permission.
Representation of Physical Condition.
You understand and agree that all physical activities, including any training program, involve some risk of generating or increasing a physical injury or aggravating a pre-existing physical condition. Accordingly, You hereby assume all risks of participation in any training program offered for sale or license on FRP's Site, waive any rights of action against FRP and/or any third party as a result of any injury or condition that may result from participation and hold FRP harmless and release Us from liability, claims, demands, or actions, or causes of action whatsoever arising out of any damage, loss, injury to You or Your property, or Your pet, whether such loss, damage or injury results from the negligence of FRP, another third party, or from some other cause. For this purpose, third parties include FRP's owners, officers, employees, and agents. This waiver and release from liability shall apply for all periods during or after Your participation in any training, exercise, or other program purchased or licensed from FRP (whether downloaded, shipped to You, streamed, or otherwise presented) and shall apply to and for the benefit of all successors, assigns, heirs, and personal representatives of You, Your pet, anyone or any pet with whom a FRP program is utilized, and FRP.
Use of Name/Likeness.
By providing FRP with any written comments regarding its Site, products, services or programs, You hereby agree to the use of Your name, likeness, and such comments for advertising purposes on the world wide web, print advertising, or any other advertising medium now known or hereafter developed, throughout the world without compensation and, further, agree to execute whatever other documents are reasonably requested by FRP to formalize this license to use without further compensation.
Refusal of service.
You understand and agree that FRP has the right to refuse to provide products or services to You or any other individual for any reason in its sole discretion.
DISCLAIMER/LIMITATION OF LIABILITY.
THE PRODUCTS AND SERVICES PROVIDED AND THE MATERIALS ON THE FOREST RUN PRODUCTIONS, INC. WEBSITE ARE PROVIDED BY FOREST RUN PRODUCTIONS, INC. ON AN "AS IS" BASIS. TO THE EXTENT PERMITTED BY LAW, FOREST RUN PRODUCTIONS, INC. EXPRESSLY DISCLAIMS ANY AND ALL WARRANTIES, EXPRESS OR IMPLIED, INCLUDING, WITHOUT LIMITATION, WARRANTIES OF MERCHANTABILITY, FITNESS FOR A PARTICULAR PURPOSE, EXPECTED OR INTENDED RESULTS OF ANY TRAINING PROGRAM, AND/OR NON-INFRINGEMENT OF INTELLECTUAL PROPERTY WITH RESPECT TO THE SERVICE OR ANY MATERIALS AND PRODUCTS.

IF YOUR USE OF THE MATERIALS, PRODUCTS, INFORMATION, OR SERVICES FROM THIS SITE RESULTS IN THE NEED FOR MEDICAL ATTENTION FOR YOU, OTHERS ACTING ON YOUR BEHALF, OR YOUR PET, YOU ASSUME ALL COSTS THEREOF WITHOUT ANY RIGHT OF CONTRIBUTION OR RECOVERY FROM FOREST RUN PRODUCTIONS, INC.

FURTHER, FOREST RUN PRODUCTIONS, INC. DOES NOT GUARANTY OR WARRANT, AND DISCLAIMS ANY AND ALL LIABILITY FOR YOUR INABILITY TO USE OUR PRODUCTS OR SERVICES, FOR ANY REASON, INCLUDING, WITHOUT LIMITATION, DEFECTS IN THE ACCURACY OR COMPLETENESS OF PRODUCTS OR SERVICES, DELAY OR FAILURE OF IN SHIPMENT OR TRANSMISSION, ERRORS OR OMISSIONS IN SERVICE, RECOMMENDATIONS BY OUR EMPLOYEES OR AGENTS, INCOMPATABILITY WITH OPERATING SYSTEMS, AND ANY LOSSES OR DAMAGES ARISING FROM THE USE OF THE CONTENT OR SOFTWARE PROVIDED BY FOREST RUN PRODUCTIONS, INC.

IN NO EVENT SHALL FOREST RUN PRODUCTIONS, INC. BE LIABLE FOR ANY DIRECT, INDIRECT, INCIDENTAL, PUNITIVE, OR CONSEQUENTIAL DAMAGES OF ANY KIND WHATSOEVER WITH RESPECT TO THE PRODUCTS OR SERVICES OFFERED FOR SALE/LICENSE BY FOREST RUN PRODUCTIONS, INC.

IN THE EVENT PRODUCTS OR SERVICES ARE UTILIZED OR PURCHASED FROM FOREST RUN PRODUCTIONS, INC. IN A JURISDICTION THAT DOES NOT PERMIT THIS DISCLAIMER, THE MAXIMUM AMOUNT RECOVERABLE FOR ANY CLAIM, DEMAND, ACTION, OR JUDGMENT, INCLUDING ANY AND ALL ATTORNEYS' FEES AND COSTS SHALL BE RESTRICTED TO ONE HUNDRED DOLLARS (U.S.)
FRP may make changes to the materials, services, errors, or omissions at this Site, or to the products and prices described in them, at any time without notice. Such changes shall not be considered evidence of improper action or a breach of these Terms. The materials and services available on this Site may be out of date, and FRP makes no commitment to update the materials and services at this Site. Information published at this Site may refer to products, programs or services that are not available in Your country. Consult Your FRP business contact for information regarding the products, programs and services that may be available to You.
Links/Third Party Services or Products.
Any reference or link to another site or entity, or to a product or service, obtained from this Site does not necessarily constitute or imply any ownership, sponsorship, endorsement arrangement or any other relationship between FRP, its employees, agents, or affiliates and the linked site, product, or service. The views and opinions expressed in any referenced link do not necessarily state or reflect those of FRP.
Indemnity.
You agree to hold harmless and indemnify FRP, and its officers, directors, employees, affiliates, suppliers, advertisers, and agents from and against any third-party claim arising in any way from or related to Your use of the Site, FRP's products and/or any use of its services.
Choice of Law/Applicable Laws.
By making purchases from FRP, receiving Our services, and/or using Our Site in any manner, You agree that any legal problems or issues arising as a result of this Site or purchases of goods or services made through this Site are subject to the laws of the State of Missouri, U.S.A., unless U.S. Federal laws apply, without giving effect to any principles of conflicts of laws. Only the Boone County Courts or the U.S. District Court of Western District of Missouri will have jurisdiction over matters concerning this Site, purchases made on this Site for services or products, or other claims, demands, actions, or litigation against FRP, its employees, officers, directors, affiliates or successors. Further, You and FRP expressly and irrevocably consent to the personal jurisdiction and venue in these courts for any violation of these Terms. You also agree that in any dispute, including any legal action, with FRP, You will only assert claims in an individual (non-class, non-representative) basis, and that You will not seek or agree to serve as a named representative in a class action or seek relief on behalf of anyone other than Yourself.
FRP administers this Site from its offices in Columbia, Missouri USA. FRP makes no representation that materials or services at this Site are appropriate or available for use outside the United States, and access to them from territories where their contents are illegal is prohibited. You may not use or export or re-export the materials or services at this Site or any copy or adaptation in violation of any applicable laws or regulations including without limitation U.S. export laws and regulations. If You choose to access this Site from outside the United States, You do so on Your own initiative and are responsible for compliance with applicable local laws.
Severability.
If any provision or provisions of these terms shall be held to be invalid, illegal, unenforceable or in conflict with the law of any jurisdiction, the validity, legality and enforceability of the remaining provisions shall not in any way be affected or impaired thereby, and shall remain in full force and effect.
Electronic Communications.
By using FRP's products and/or services, you consent to receiving electronic communications from Us. These communications will include notices about your account (e.g., shipping and receiving, password change confirmation e-mails and other transactional information) and information concerning or related to Our products and services. These communications are part of your relationship with Us. You agree that any notice, agreements, disclosure or other communications that we send to you electronically will satisfy any legal communication requirements, including that such communications be in writing. Should you wish to opt out of email communications, except for legal notices, please let us know and we will stop sending you emails regarding our product/service offerings. Failure to comply with your opt-out request shall not be considered a breach of this Agreement.
Privacy Policy
FRP is highly sensitive to the privacy interests of others and believes that the protection of those interests is one of its most significant responsibilities. In acknowledgment of its obligations, FRP has adopted the following Privacy Policy applicable to information that it acquires in the course of its business:
Acquisition of Information.
FRP does not acquire any more information about Site visitors than is required by law or is otherwise necessary to provide a high level of service efficiently and securely or than is acquired by the host of the Site. No information regarding visitors to the Site is provided to anyone outside FRP without prior written approval from the visitors. If FRP asks for Your email address or personal information to provide other services to You, or to supply You with direct, ongoing information, FRP will maintain that information in a safe and secure server at Our ISP for Our own internal use only.
Disclosure to Third Parties.
FRP will provide individually identifiable information about web Site visitors to third parties only if FRP is compelled to do so by order of a duly empowered governmental authority (including, but not limited to, a court order), or to comply with laws or regulations or in order to provide services requested by You. In these circumstances, Your information may be divulged without Your consent.
Privacy and Business Partners.
When FRP makes services available to Our business partners, we will not share with them any more consumer information than is necessary, and we will make every reasonable effort to assure, by contract or otherwise, that they use Our services in a manner that is consistent with this Privacy Policy.
Cookies.
FRP may use "Cookies." Cookies are pieces of information that a website transfers to Your computer hard drive. Cookies can identify a particular computer, but not an individual user. Advertisers, if any, may also use their own cookies. We do not control use of these cookies and expressly disclaim responsibility for information collected through them.
While we may not use all these categories, cookies may be of the following types:
Strictly Necessary Cookies. These cookies enable you to browse our Site and use features.
Performance Cookies. These cookies collect information about how visitors utilize our Site, allowing us to improve our Site. These cookies also let affiliates know if you came to our Site from an affiliate and if Your visit resulted in a download of any information. No personal information is collected.
Functionality Cookies. These cookies allow our Site to remember choices you make well browsing our Site. We may store geographic location to ensure the Site is optimized for your area or we may store text, font or other customizable Site elements. These cookies will not collect any information that personally identifies you and will not track your browsing activity on other websites.
Linked Sites.
If a hyperlinked web site from FRP exists, that other web site may ask for personal information - for instance, if You are purchasing a product or service. FRP has no control of third parties' use of any personal information You provide. We urge You to exercise care when providing personal information to anyone.
Advertising.
We may use other third-party advertising companies to serve ads when You visit FRP's Site(s). Such third-party companies may use information (not including Your name, address or email address) about Your visits to this and other web sites to provide advertisements on this Site and other sites about goods and services that may be of interest to You. If You would like more information about this practice, and to know Your choices about not having this information used by these companies, please review Your rights at the Network Advertising Initiative web site.
Email Inquiry.
If You send an email inquiry to FRP, the return email address is used for the answer. We do not use the return email address for any other purpose and do not share it with any third party.
Protecting children's privacy is especially important to us. It is Our policy to comply with the Children's Online Privacy Protection Act (COPPA) and all other applicable laws. While individuals under the age of 13 may access and view Our Site and we make every effort to ensure that pages are appropriate for Our audience, We ask that You carefully monitor Your children's activities on the Site. We believe that there is no substitute for proper parental supervision. FRP recommends that children ask a parent for permission before sending personal information to US, or to anyone else online.
Verifiable consent from a child's parent or guardian is required before collecting, using, or disclosing personal information from a child under the age of 13. We collect no information about You or your child, other than that detailed in this Privacy Policy, when you visit our Site unless you choose to provide information to us. If We need to collect information about a child under 13 years old, the specific web page will specify exactly what information is being collected. The web page will specify exactly what the information will be used for, who will see it, and how long it will be kept.
There are several exceptions that permit collection of a child's email address without receiving parental consent in advance:
To provide the parents with notice and to seek consent for communications with the child. Note: this may require collection of the parent's email address as well. To respond to a one-time request from a child.
To respond more than once to a child's request; i.e., subscription to a newsletter, however, parental consent is required prior to the second communication.
To protect the safety of a child who is participating on the Site; i.e., in a chat room.
To protect the Site or to respond to law enforcement; i.e., in the case of a website compromise.
Personal information about children under 13 years of age may be needed to respond to their communication to us, such as to receive a publication. Personal information about Your child will be destroyed immediately upon completion of its intended purpose.
Finally, we provide many on-line tools and services in support of our mission. A child under 13 years old may inadvertently provide personal information to one of these services. If this should happen, the information about the child will be deleted immediately as soon as we know of it.
Public Areas of Site.
Please remember that any information You may disclose in any public areas of Our Web Site(s) or the Internet becomes public information. You should exercise caution when deciding to disclose personal information in these public areas.
Hackers.
FRP's Site has security measures in place to protect the loss, misuse, and alteration of the information under Our control. While we make every effort to ensure the integrity and security of Our network and systems, we cannot guarantee that Our security measures will prevent third-party 'hackers' from illegally obtaining this information.
Contact.
If You have any questions regarding Our Site or this Disclaimer and Privacy Policy, please contact:
Webmaster:
Forest Run Productions, Inc.
9325 E. St. Charles Road, Columbia, Missouri, 65202
Email: info@caninetrainingsystems.com
Tel: (573) 214-0900.
Last Updated: December 6, 2021