Podium View™
Streaming. Anytime. Anywhere.™
The most successful experts and award winning instructional titles, On Demand! Instant access, no shipping, just the best video content immediately. You can access our On Demand videos by clicking on the button below.
---
About Podium View™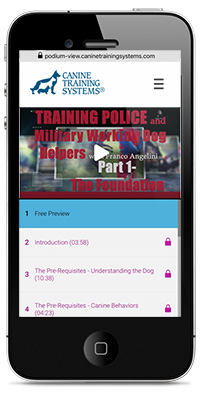 Buy now, view instantly. Lifetime Purchase with no expiration.
No shipping costs, VAT, Duty or Customs issues.
Platform sensitive: connection speed and device auto-detection streams the best video version.
We stream versions for every connection speed- dial-up internet, cellular phone, Satellite and DSL up to fiber hi-speed and everything in between.
Every title has a FREE PREVIEW so you can try before you buy.
Every video STILL contains chapters so view what you want or pick up where you left off, from the device of your choice.
Unlimited viewing. Anytime. Anywhere. Mobile, tablet, laptop, smart TV, you decide.
Account Protection- SCA 3D Secure 2.0 Update has been added to processing for the safest payment experience.
No more limitations of physical media.
Our media streams from a worldwide network which reduces latency which means FAST streaming!
---
To learn more about our streaming video and security, click here. For answers to Frequently Asked Questions, visit our FAQ. If you have a question, contact us.