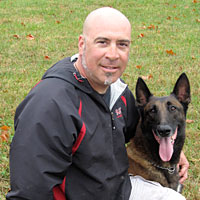 Training Through Pictures with Dave Kroyer
Project Update
Training Through Pictures with Dave Kroyer- Learning to Learn has won:
2015 AVA Digital Awards Platinum Award Winner
2014 Davey Silver Award Winner
2014 Videographer Award of Excellence
2014 35th Annual Bronze Telly Award People's Choice Winner!
2014 Communicator Award of Distinction
2014 Hermes Creative Gold Award Winner
2014 DV Awards Finalist
Training Through Pictures with Dave Kroyer- Nose Work 1- The Indication has won:
2015 Telly Bronze Award Winner
2015 Hermes Creative Gold Award Winner
2015 21st Annual Communicator Award of Excellence
2015 AVA Digital Awards Gold Award Winner
2014 MarCom Gold Winner
Training Through Pictures with Dave Kroyer- Nose Work 2- The Search has won:
2016 Telly Bronze Award
2016 AVA Digital Awards Gold Award Winner
To learn more about our other award winners, visit our awards page.
---
About Dave Kroyer
Dave began training dogs as a hobby in the early 90's after settling down from a career as a professional musician traveling with billboard acts around the world. While teaching music at a St. Louis, MO area University, Dave rescued a German Shepherd from a local humane society as a companion. His natural affinity in working with animals led to inquiries from neighbors and acquaintances for training assistance. 15 years later, after multiple moves, training experiences, 7 World Teams and a solid track record in multiple dog sports, Dave trains full time with his wife Karen at his business, Canine Headquarters, in Hutto, TX .
When Dave contacted us with the interest in producing a series of videos that would match the quality of work we were known for, we were heavy in production in other projects but felt a series would be well worth the wait. We're very excited to be working with Dave and rate him among the best of the best we've worked with! Dave's approach to training, reputation and range of experiences in multiple disciplines is now being realized on video. A complete dog sport series, Training Through Pictures with Dave Kroyer and The Foundations of Nosework are in production now.
Dave continues to amass accolades while his students continue to demonstrate the power of his approach to training in the arenas of Police K9 and Detection work, IPO, Agility, Kennel Club Obedience and French and Mondio Ring. Dave's clientele includes pet dog owners, sport competitors, service dog owners, Police K9 handlers, AKC Obedience judges, and an array of professional trainers and government agencies who desire his expertise in training, problem solving, retraining and importing. Through Canine Headquarters multiple locations including both a climate controlled 5,000 square foot indoor facility and complete outdoor facility for training, trials and real life scenario training, Dave is able to offer a multitude of services, including seminars, club training, event hosting, importing and his ongoing apprenticeship program.
Dave's emphasis is on establishing a strong foundation upon which any dog-handler team can flourish regardless of discipline. Because real life work and competition injects any variety of variables into the working situation, a strong foundation is paramount to consistency and reliability. Through his foundation training, Dave has proven that dogs can learn critical concepts faster, learn exercise based gymnastic skills correctly and ultimately perform more consistently.
---
The Series
Our intention from the beginning has always been to produce a series that incorporates a system that is clear to the dogs and open to multiple disciplines. Obedience is universal to all dog sports, so an open approach to work that incorporates the major tenets of training such as targeting, back-chaining and behavioral progression while understanding the basic terminology of learning is important. Because Dave is a trainer of dogs and coach of handlers, he's often asked to help his clientele achieve a high caliber of performance across multiple disciplines. This approach was critical in determining the path for structuring titles in the series.
Titles about specific exercises are beneficial but limited so we decided to focus on stages of learning whether a dog is a pup or retrain so that anyone can benefit regardless of their current level of training. Many exercises are very open in that they apply to many exercises and establish behaviors that are important across a variety of disciplines. During defining behaviors and how they interact, we felt it was important to consider "the total package" and explain how signals to initiate work, terminal cues to end a session and even targeting benefit everyone, not just competitors of a particular dog sport.
We're pleased with the break down of the titles, how the content flows and what the end result will be. We think they'll be incredible!
---
The Work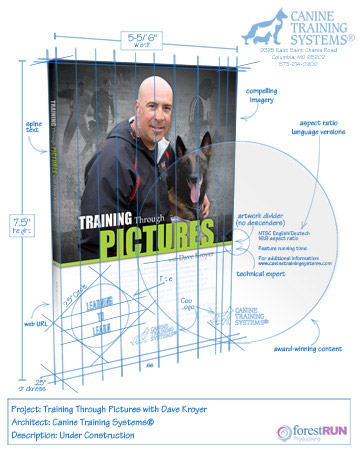 Hutto is hot in the summer. It's dry there. Hutto is hot and dry. Until the start of 2012, it hadn't rained more than an inch in Hutto for about 18 months. Did we mention the fires? The fall of 2011 brought fires worthy of national media attention. In Bastrup and NW Metro Austin, a lot of people lost homes and property to the fires. Working dogs and shooting footage when it's hot is bad. In fact it's not possible. Dogs can't keep cool and gear fails. We have been relatively lucky in that script completions have coincided with cooler weather. Except for a little rain one day, Hutto has been good to us.
John Marshall and I traveled to Hutto for multiple shoots that were a combination of seminar days and open shooting days. The dog-handler teams were incredibly gracious, willing, trusting and open to whatever we needed. By the end of a few days shooting, it's a standing joke that at the end of a shot, if Doug speaks, it will likely be "Can we do that again"? Can't have too much of a good thing!
Shooting in HD is great, we can shoot some footage in 1080p, other stuff in 720p and pan and scan the big stuff if we want it cropped or whatever. John is a tremendous shooter, he's done lots of broadcast work, documentary and episodic TV work. He's shot a fair amount of our production footage over the years and he's always great to work with. He's super with the people and dogs and works tirelessly to get interesting shots.
We've written and shot footage for 4 complete titles and they're award winning, gorgeous productions, we know you'll enjoy them. Now on DVD and Podium View™ On Demand!
Training Through Pictures with Dave Kroyer- Learning to Learn.
Training Through Pictures with Dave Kroyer- Nose Work 1- The Indication.
Training Through Pictures with Dave Kroyer- Nose Work 2- The Search.
Concepts in Reinforcement- Training with Food with Dave Kroyer.

---
The Location
Hutto is in central Texas about 4 hours south of Dallas and is part of the Austin-Round Rock metropolitan area on the north side of Austin. Austin is the capital of Texas and is rich in history and known for music, the arts, TexMex, BBQ and outdoor pursuits. We've shot footage in Austin twice now and the town doesn't disappoint! It's tough to decide when to end a shooting day with so much to do and Dave and Karen are fantastic hosts. You should take a minute and check out http://www.austintexas.org/
If you're there for a seminar or vacation, I recommend Iron Cactus and the famous Stubbs BBQ!
Photo Gallery
Products