It feels like we're about to step across the finish line at a marathon. Over 1,500 (one thousand five hundred) video, audio, overlay and graphical elements have magically stumbled together to create a gorgeous, detailed introduction into the much anticipated Training Through Pictures Sport Dog Series! The date is nearly upon us! The much anticipated Training Through Picture with Dave Kroyer- Learning to Learn DVD is being replicated. Once we have an arrival date, we'll begin pre-orders.
It's absolutely gorgeous. Really gorgeous. It's detail rich, full of information on the first 6-8 months of Dave's system of training. Whether you're working a puppy, new dog, needing to fix some problems or training across venues, this title is ideal. There is a long laundry list of topics that are detailed over the course of 105 minutes. This is the longest title we've produced and despite it's length, it's not a seminar or survey video! It's the quality you expect, carefully written, meticulously filmed, edited, narrated and beautifully packaged! This is the foundation of Dave's multi-dimensional system of training!
Here's the first 5 minutes. If you'd like to be notified upon availability of the remaining 100 minutes, join our newsletter list, send us an email, or follow us on Facebook.
And......Action...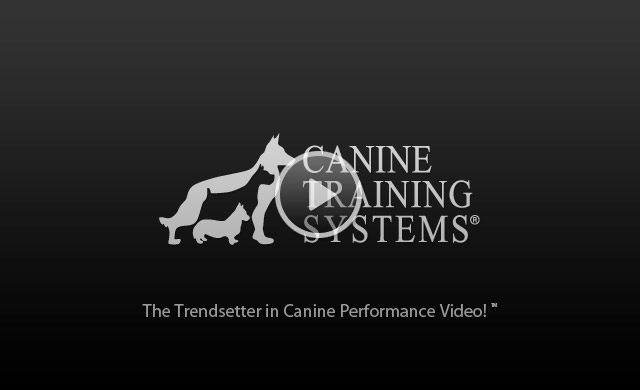 The definitive guide on the first 6-8 months with your puppy or working dog with Dave Kroyer! Known as a teacher of trainers, a competitor and coach, David Kroyer and his students have stood atop podiums in the arenas of Schutzhund/IPO, Mondio and French Ring Sport, Police K9, AKC Obedience, Agility, SAR and AKC Tracking. He has represented the United States Internationally on multiple World Teams while gaining notoriety both domestically and abroad. As a student of animal behavior, Dave's approach to training is intuitive, calculated and utilizes the tools and techniques of many disciplines and styles in a system of training that has helped his students achieve National and International success.

Through a systematic approach that yields a strong partnership based on trust, reliable, clean dialog and a habit of correct performance, the techniques in Dave's system repeatedly demonstrate how to create a picture of excellence and shape your dog into an eager, engaged, interactive learner capable of the success you strive for regardless of discipline.

Featuring detailed instructional footage throughout, beautiful illustrative graphics and a step-by-step progression of the first 8 months of Dave's system, this title is ideal for anyone wanting a broad, comprehensive foundation in dog sport. This title is multi-dimensional and the concepts taught are beneficial for ANY dog sport- Kennel Club Obedience, IPO, Ring Sport, Agility, Nose Work, Police K9 and more. This title features rare footage of the father of Classical Conditioning, Ivan Pavlov, and his experiments on salivary secretions. Beneficial to puppy owners, trainers with problem dogs or anyone wanting a more clear understanding of how to isolate behaviors. To anyone wanting to create a dynamic, interactive worker while establishing a common language, this title is a must have!
Copyright 2014 Canine Training Systems®, 16:9 Widescreen Hi-Definition DVD, 105 minutes.