The much anticipated Training Through Picture with Dave Kroyer- Nose Work 1 - The Indication DVD is COMPLETED and being replicated! We are now accepting pre-orders! You can order yours here! If you haven't ordered the prerequisite title, you can order both titles at a reduced price here.
We have been inundated with phone calls and emails regarding this title! This substance detection title pertains to any type of nose work whether professional or civilian. This title teaches ANY DOG to locate odor source and perform a clear, intense, focused, durable and distraction free indication. The video features a variety of breeds ranging from rescues and mixed breeds, Papillons, Pugs, Beagles, Bulldogs, German Shepherds, Malinois, Koolie's, Border Collies and even a 12 week old puppy. This is the same technique Dave uses for border patrol, police K9, military detection, diabetes alert and more (substance, explosive, biological, pest). (In 2014 Dave has presented detection seminars at Lackland Air Force Base for the military working dog detection program.) If you're involved in detection work, this title is a MUST!
If your current system started with odor source/primary reward pairing (hiding food or toys with odor and searching), you desperately need this DVD. If your dog looks to you when he encounters source odor for more than a few repetitions, you're conditioning it as your alert. You need this DVD. If you've not actively proofed against handler influence, environmental distractions, leash tension and more, you need this DVD. If you started detection work with a search first and are working on your indication second you REALLY need this DVD. If your dog doesn't show a clear, intense, focused, durable, distraction free indication at odor source, you need this DVD. If you're not sure when to incorporate a prey item into your detection training routine, you need this DVD. If your dog is destructive, shows displacement behaviors or offers unwanted behaviors surrounding odor, you need this DVD. If you desire a very clear, step-by-step, effective, proven method for fast, intense detection work with a clear, reliable, durable, distraction resistant indication at the odor source, you need this DVD.
Here's the trailer. If you'd like to be notified upon receipt of inventory, join our newsletter list, send us an email, or follow us on Facebook. You'll probably hear the accolades of this title at the watercooler as well.
Roll film...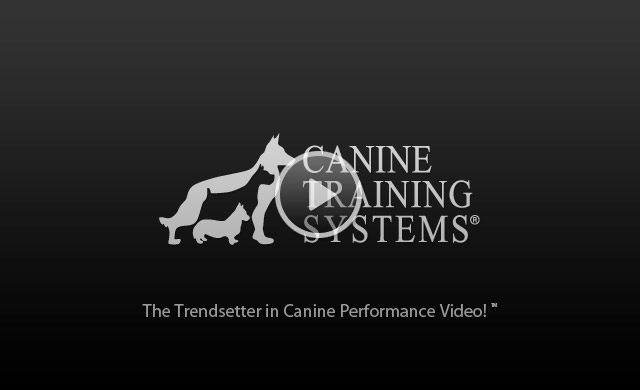 Training Through Pictures with Dave Kroyer: Nose Work 1 - The Indication
This is the highly anticipated follow up to the prerequisite 4X International Award Winning Training Through Pictures - Learning to Learn, the definitive guide on the first 6-8 months with your puppy or working dog, with Dave Kroyer! Known as a teacher of trainers, a competitor, coach, 10 Time World Team Member and UKC Nose Work Judge, Dave Kroyer and his students have stood atop podiums in the arenas of Schutzhund/IPO, Mondio and French Ring Sport, Police K9, AKC Obedience, Agility, SAR and AKC Tracking. He has represented the United States Internationally on multiple World Teams while gaining notoriety both domestically and abroad. As a student of animal behavior, Dave's approach to training is intuitive, calculated and utilizes the tools and techniques of many disciplines and styles in a system of training that has helped his students achieve National and International success.

The INDICATION is the bedrock foundation of detection training. This title details the steps in creating an incredibly precise, clear, persistent, durable, passive indication to 5 odors from the very start. The search is taught as a by-product of indication training allowing the indication to remain forefront until fully learned and conditioned. Once the indication is fully established, odor discrimination, the search, distraction work, distance, angles, search cues and line handling are easily added, completely bypassing the range of problems learned in other systems. This title covers Nose Work through the Odor Recognition Test (ORT) for 5 substances and traditional Professional Substance Detection (narcotics, explosives and biologicals, ) work through the indication, odor discrimination, distraction proofing, distance work and basic leash handling. Beneficial to puppy owners, trainers with problem dogs or anyone wanting a more clear understanding of how to train detection work. To anyone wanting to eliminate the problems of weak indication, weak searching, false alerts, focus on handler behavior and alerting on fringe odor, this title is a must have!!
Copyright 2014 Canine Training Systems®, 16:9 Widescreen Hi-Definition DVD, 1 hour 28 minutes.
NOTE: This title relies upon the concepts in the 4X International Award Winning definitive guide on the first 6-8 months with your puppy or working dog, Learning to Learn.