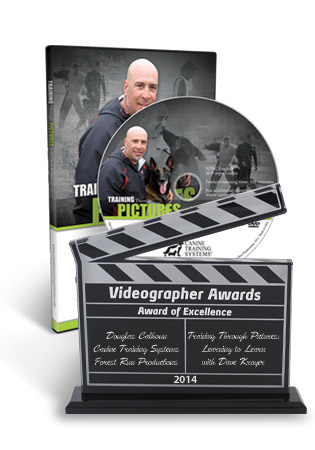 Training Through Pictures with Dave Kroyer- Learning to Learn has won a 2014 Videographer Award of Excellence! It's a beautiful production, many of you have told us too. We're proud of it and as the next title in the series nears release, it's good news for us to receive word of it's 4th production award.
From the Videographer Awards website- "The Videographer Award of Excellence is awarded to those entries whose ability to capture the event or communicate the message is exceptional." Cool.
We had no idea what a "Texas" Hat-Trick was. A customer told us which seemed fitting because it's largely a hockey term. Four goals in one game. Nice. Well, okay, we'll use it and it seems fitting since Dave Kroyer lives in Austin, TX. Back to editing for us, the next title is on the cusp of going to DVD authoring as it's for the most part done.
Watch this space, more to come! As always, we appreciate your business and thanks for your feedback.